The World Meteorological Organization Retires Greek Alphabet from Tropical Names List
Published: April 30, 2021
The World Meteorological Organization (WMO) Hurricane Committee decided to retire using the Greek alphabet to name Atlantic Basin and Eastern Pacific tropical cyclones. Every year, there is a predetermined list of 21 names (in alphabetical order excluding Q, U, X, Y, and Z) used to name tropical cyclones. A tropical cyclone obtains a name when it reaches tropical storm status (wind speeds within the storm are sustained at 39 mph to 73mph) and retains the name if it reaches hurricane status (winds in excess of 74mph). Lists of names are created in six-year blocks. Using all of the names in a year is rare, but it happened twice - 2005 and 2020. If all 21 names are exhausted, the next step, prior to 2021, includes using the Greek alphabet to name tropical storms. However, this practice was discontinued by the WMO after the 2020 Atlantic hurricane season's usage of the Greek alphabet. The WMO cited the following four reasons to explain why they decided to retire the usage of the Greek alphabet:
There can be too much focus on the use of Greek alphabet names and not the actual impacts from the storm. This can greatly detract from the needed impact and safety messaging.
There is confusion with some Greek alphabet names when they are translated into other languages used within the Region.
The pronunciation of several of the Greek letters (Zeta, Eta, Theta) are similar and occur in succession. In 2020, this resulted in storms with very similar sounding names occurring simultaneously, which led to messaging challenges rather than streamlined and clear communication.
Impacts from Eta and Iota were severe enough that those names have formally retired by the Hurricane Committee. There was no formal plan for retiring Greek names, and the future use of these names would be inappropriate.
In the future, should the full list of 21 names be used up before the season ends, the process will be streamlined by using a supplemental list that starts over at A. This supplemental list replaces the Greek alphabet.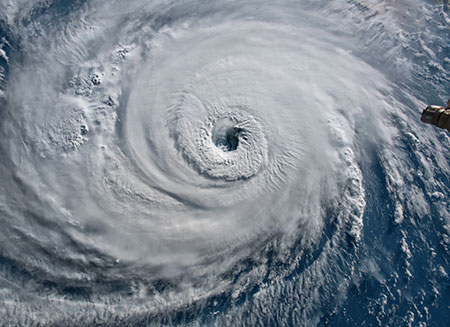 At the end of their session, the WMO Hurricane Committee also discussed the upcoming 2021 Atlantic Hurricane season, which formally begins on June 1, 2021. They discussed ways to better forecast and issue warnings, as well as how to conduct impact assessments for wind, storm surge, and flooding hazards. So far, it is unknown how active the 2021 season will be until it actually gets underway. Time will tell but preliminary forecasts show that it is likely that the 2021 Atlantic hurricane season will be more active than the climatological average.
To find out more about the WMO Hurricane Committee and their 2021 meeting, click here.
If you want to learn more about ACM members, use this link: Find an Expert Meteorologist.