ACM Small Business Forum Webinar focuses on the NCEI Weather and Climate Toolkit
Published:
July 16, 2021
On the evening of Wednesday, May 12th, the Association of Certified Meteorologists (ACM) held a Small Business Forum webinar with guest presenter Steve Ansari of the National Centers for Environmental Information (NCEI). Steve is the primary author of the NOAA Weather and Climate Toolkit (WCT) software and is an expert in GIS geospatial analysis and a variety of weather datasets, including radar, satellite, and severe weather.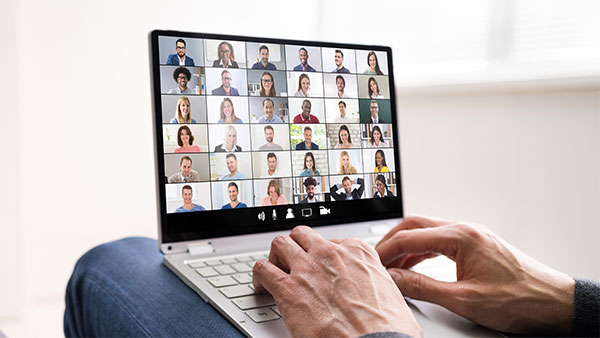 Many members of the ACM use NCEI weather records and products, including the WCT, for both personal use and for their clients.
To provide some background, the WCT is free, public domain desktop software that was first published in 2008. The WCT was originally developed to run on Windows as a solution to allow consumers to access Level III radar information. Level III radar data and products used to only be available through NOAA, but the WCT allowed for broader accessibility to the data. The WCT was successful, so NOAA expanded available products to include Level II radar data. With the help of the National Center for Atmospheric Research in Boulder, CO, the WCT was expanded to encompass more radar and climate data in the 2010s.
Today, the WCT runs offline on Windows, Mac, and Linux, with access to decades of NCEI climate records, as well as satellite and radar imagery from every NWS office in the United States. The scope of the WCT bridges the gap between special, complex software programs (such as ArcGIS and Python) and the general public. It allows for easier public access to weather and climate data from NOAA and the NCEI. According to Ansari, the primary goal of developing the WCT is to preserve weather data for usage and make it easy to access. The WCT is meant to be straightforward, so it purposefully does not include the complex tools found within GIS software. This allows WCT to be flexible and resilient. One can take WCT data at surface value within the program and export data in various file formats like GeoTIFF, JPEG, or PNG. It is also possible to do more complex analysis with the data by plugging it into other compatible tools (such as ArcGIS) to do geospatial analysis and modelling.
The NOAA WCT works by taking data from NCEI to produce downloadable files, images, and animations (GIFs) of weather and climate scenarios, including in real-time. When using the WCT, there are a variety of base maps available to display the data onto including satellite, topographic, streets, etc. It is also possible to overlay NEXRAD GOES 16/17 satellite data with Google Earth directly in the WCT, thanks to NOAA's partnership with Google. Another example of using WCT with other tools include overlaying severe weather radar data files with a layer of SPC hail/wind/storm reports within Google Earth in order to see terrain and structures in the path of severe weather. Using the WCT alongside SPC data and Google Earth also allows for the user to show where tornadoes/severe weather tracked in 3D.
The WCT includes all archived and real-time Level II and Level III radar products for all NWS offices across all 50 states. Innovation continues to improve the WCT to better display and render more data. Ansari noted how upgrades to the user interface are also in the works to make the software more user friendly.