ACM Member David Moran Co-Authors Peer Reviewed Article
Published: January 19, 2023
Association of Consulting Meteorologist (ACM) consulting member David Moran along with Lanny Dean and Randy Hicks authored a paper on the June 16 2014, EF4 tornado near Pilger, Nebraska. The paper was published in the November 2022 edition of the E-Journal of Severe Storms Meteorology. The article reviews findings from a privately funded scientific field campaign that obtained extensive video inside one of two EF4 tornadoes.
David is one of many consulting members of ACM that partner with clients to assist in a wide arrange of weather related issues. All consulting members of ACM are Certified Consulting Meteorologists (CCM). These are board certified meteorologists through the American Meteorological Society (AMS).
CCMs demonstrate exemplary qualities of character and a devotion to high professional standards.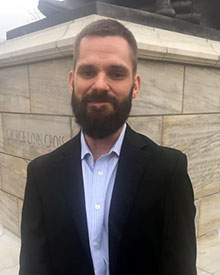 David Moran, CCM