ACM attended American Property Casualty Insurance Association (APCIA) Annual Conference
Published: November 5, 2022
The Association of Certified Meteorologists (ACM) attended the American Property Casualty Insurance Association (APCIA) Annual Conference in Dallas, Texas October 2nd through the 4th as exhibitors and sponsors. APCIA represents nearly 60% of the U.S. property casualty insurance market.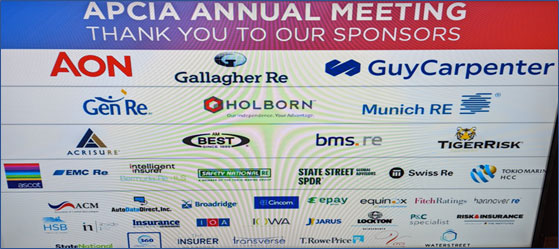 ACM interacted with representatives of insurance companies across the United States. These representatives were owners and employees of local insurance companies, large national insurance companies, and re-insurance companies. Over the course of two days, ACM interacted with dozens of new contacts to make them aware of the capabilities of ACM members.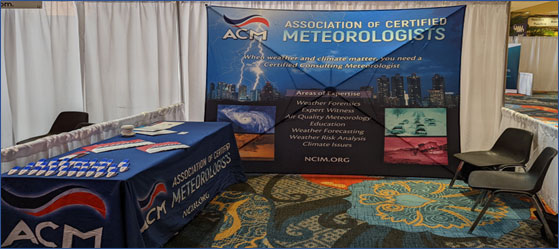 ACM continues to research conferences that align with the services of our membership. ACM members have areas of expertise in meteorology that include but are not limited to forensics, expert witness, air quality, education, forecasting, risk analysis, and climate. ACM is an association of over 40 full-time Certified Consulting Meteorologists (CCM) located across the United States. The CCM is a designation of the American Meteorological Society (AMS). CCMs are board certified meteorologists that must demonstrate exemplary qualities of character and devotion to high professional standards.